David Stairs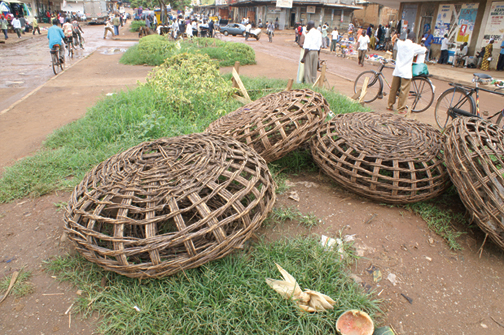 Dear Julie—
I've been watching with a mixture of mild horror and benign amusement the recent fascination that Africa engenders in Western design circles. It's inevitable, I suppose, that that portion of the human world known by the UN as the LDC (Least Developed Countries) would become some sort of 21st century refuge, an escape from the controlled, over-mediated hell we've boxed ourselves into here in fortress Euro-Amerika. But, although one of my first precepts has long been to believe that nearly any form of attention for Africa is good, I'm beginning to feel the need for a new resolution.
Your recent Change Observer post, "Bushpunk and the Future of Africa," is a generous attempt to bring this expanding topic to an even wider readership, and I commend you for it, but with a few caveats. First, what Africa needs more than anything is for us to stop meddling with it. The recent Tunisian revolution demonstrates Africa's political potential now that's it's beginning to free itself from the post-colonial governments we substituted for colonial control. Second, while sites like Ushahidi are great ideas, and telecommunications has made inroads in Africa, the continent's population is still primarily rural, and most people have more important things to worry about than what's going on in Accra or Abidjan or JoBerg, like where today's meal is coming from.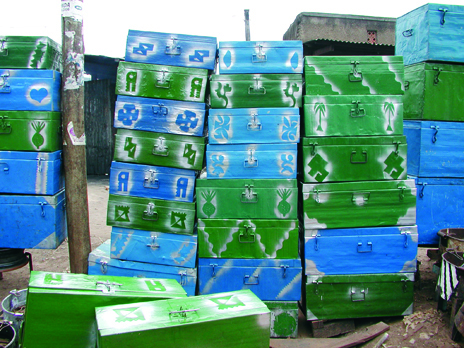 The press has afforded Nigerian American Emeka Okafor and white Kenyan Erik Hersman, respective founders of Maker Faire Africa and Afrigadget, well deserved and belated kudos for the "little known but often thought about" continent. But, as usual, in our enthusiasm we residents of the technologically hypertrophied North misunderstand much about the south. For one thing, although TED Africa and Design Indaba may work to demonstrate that design of various sorts is alive and well in Africa, a thing we knew but tend to forget, an emphasis on technology commits the same "tech will save the day" error of logic so rife in our developed societies.
Then again, the history of DIY goes back much further than the Age of Aquarius. It's not far fetched to say that William Morris & Co. were the founders of the DIY movement, 150 years ago. There are very complex reasons why modern industrialization did not arise in Africa, except in the part that, until very recently, remained under white control. You are correct to point out that DIY is different in Africa than elsewhere, and that in Africa DIY is less a movement than a way of life. But I take issue with you where you say, "Practitioners tend to be self-trained, isolated from any network of fellow inventors…" My observations of common people in Africa suggest that craft is something almost every person learns. The markets I've haunted have been crowded with craftsmen and their apprentices, usually members of an extended family. Far from Okafor's contention that people like William Kamkwamba are part of "a hidden army of people," I see such people everywhere I look in Africa. My whole thesis about Africa is that, contrary to our popular development myths, the people there are generally self-reliant. It's we who, through our agents and clients, have attempted to flood African markets with both our manufactures and our off-cast goods, doubly victimizing African economies.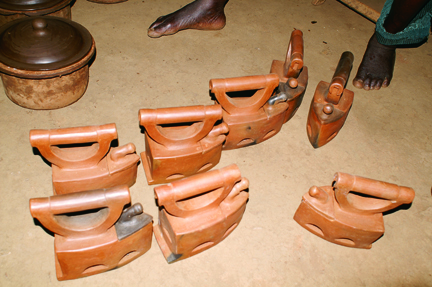 Africans are truly inventive. The Boy Who Harnessed the Wind is a heartwarming story but, and here I agree with Okafor, it is not rare or isolated. I'd like to suggest that, as we reintroduce ourselves to a more complete understanding of Africa, we accept that what we once considered to be a "basketcase continent" is really a fount, not merely of our species, but of human ingenuity. Not only did technology arise there nearly 100,000 years ago with the first knapped spear and arrowheads, but it still exists on a much more individualized basis than anywhere in our society. And to characterize African nations as wallowing in "economic quagmire" is to suggest that subsistence is worse than uncontrolled growth, an argument ecologists would certainly refute.
While we tend to defer to Time magazine as an adjudicator of what's best (Afrigadget, one of Time's 50 Best Websites for 2008; Valerie Casey, one of Time's 100 Heroes of the Environment for 2010, etc.), maybe we ought to take such things with a proverbial pinch of strong African vanilla. Maker Faire is a modest start to the future of African growth, but it's a western hegemonic fantasy to suggest that it has much to do with African self-esteem. Let's help to eliminate malaria and AIDS, and support people's revolts against endemic tyranny. Then we can start talking about how the latest western fashion trends might help lead to a renaissance of Africa's undervalued economies.
David Stairs is the founding editor of Design-Altruism-Project
4 Responses to "When Did Everyone Become a Villager? An Open Letter to Julie Lasky"