David Stairs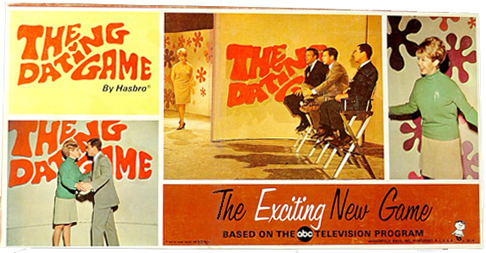 Looking for love? It doesn't matter if you have specialized tastes. Not only the "fetish-friendly" or the "transgerdered" are searching, but single moms, cancer sufferers, BBWs, middle-age widowers, cheating wives, and sugar daddies, too. The internet caters for all races, ages, and economic levels, no sexual preference too kinky or niche group too small.
Once upon a time I actually thought online dating might be interesting. I filled out the extensive profiles, multiple times. I uploaded chaste photos that resembled my present self. I spent hours answering leading multiple-choice questions in hopes that algorithms might help me solve the loneliness conundrum. I found a world where people endlessly surf profiles, but seldom communicate. I found princesses and pretenders galore, people who hope to connect using their 30 year-old high school graduation photo. I found predators lying in unpredictable guises, and nonchalant site security measures mostly based upon caveat emptor values. At worst I found scam sites with made-up profiles and pre-fab responses. I found, in a word, everything imaginable, but not love. Not friendship. Not even sex. And because Internet dating is predicated upon the quick, the impersonal, and the superficial, I didn't even find politeness in many instances.
Like to know what it takes to be a successful dater on the net? Well, being 20 to 30-something helps, and apparently, so does having tats. How about getting some shallow hints from a few of the alphas, say New York's four most-desirable people? Of course, it was beyond foolish of me to think the Internet would be any better than regular means of meeting people. I was seduced by the notion of infinite choice, by inflated statements about membership rolls, by a naïve belief that the odds might favor finding that one honest person amid ten thousand remote pretenders. You know what they say about "if it seems too good to be true"? Well, this definitely holds for Internet dating.
As with all things gendered, the Internet is a buyers market, and the most preferred customers seem to be female. While some women make it sound like they have to slog through thousands of shirtless selfies from marauding pervs, the more polite are bound to remind prospective suitors that not receiving a reply should not be taken personally. After all, one is only bound to respond to that which appeals: tall, handsome, employed, well-endowed, Christian, drug-free, fertile, +-5years in age, and living within a ten-minute radius. Brains are optional, but he'd better damn well be funny! Beyond their genes, most people are not terribly original.
There are undoubtedly honest folks out there, all of the "laid back" ones who "don't sweat the small stuff" and "feel good in their own skin" looking for "Mr. Right, not Ms. Right Now." And let's not forget the "drama free," whatever that means. How could one possibly resist such fetching temptations? Added to these hoary nostrums is the fact that most people are blind to their own limitations, so asking for objectivity in a super-subjective environment is like trying to tie one's shoes in the middle of a freeway. There's a new site entitled How About We… dedicated to the idea of creating clever dates. Great notion, if you live in Chicago or New York. But try it in the small rural college town where I reside and you come up bullets. Also, most of the participants don't pay, which means they can't respond. This is the case with nearly all the large dating sites; they're designed for young urban hipsters. And the sites that pretend to carry profiles of small town residents are nearly always scams.
There are those untold millions who date according to religious preference. The number of people who build relationships upon the premise that God comes first in their lives overwhelms reason. Hindus and Muslims you think? Not only. One doesn't need a site dedicated to Christian dating because 90% of Americans already seem to delimit their dating profiles with Christian religious preferences. This all wouldn't be half so vexing if it weren't cloaked in technological mystique. Most popular sites these days effect the design of Facebook and other social media sites. In addition, Zoosk wants you to believe that their "scientific dating match system" can find a perfect partner, without even inquiring what one's age preferences might be. The clever people who program OK Cupid's algorithm are at least honest about body type preferences, but claim to not really know anything about dating, putting their faith in multiple choice match questions. Unfortunately, answering more of them gets one no nearer resolution.
The Internet breeds divas and voyeurs, but few successful couples. People meet through it, undoubtedly, but anyone who raves about their success is likely to be a shill for Match.com. The world of Internet dating is, at best, ineffective and, at worst, an exercise in active fraud. It is the ultimate middle-class fantasy, swathed in the illusion one can get something for little or nothing. An equally good option, of course, is the thing that also occasionally works— good old fashioned face-to-face contact. In real life a prospective mate gets to size you up, warts and all. It's the way you appear when animate rather than as a virtual, usually bad photo still, and it's the proven way your species has reproduced for 100,000 years.
Leaving the dating sites won't be much of a loss— a net gain when you consider the money wasted in sign-up fees. I'd probably be alone the rest of my life if I depended on dating technology to find a mate. As a kid I remember watching The Dating Game which featured everyone from serial killer Rodney Alcala to the original Terminator, Andy Kauffman, as contestants. Several generations later, ol' Jim Lange looks pretty good when compared to the Net's best options. Jim might have been trying to sell me Jif Peanut Butter and Tide soap flakes, but he also had Herb Alpert and the Tijuana Brass playing Spanish Flea for his theme song. And it doesn't get much hotter than that.
David Stairs is the founding editor of Design-Altruism-Project.