David Stairs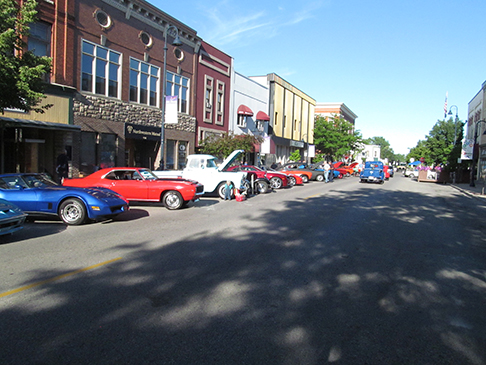 Downtown Mount Pleasant, Michigan on the morning of July 16th, 2016
Some things about the Michigan summer are a certainty: mosquitoes, humidity, and recreation vehicles. Summer's the season when snowmobile trailers are swapped out for boat hitches, and the weekend traffic going north on Michigan's highways likely includes people from Ohio, Indiana, and Illinois headed for resort towns near Michigan's lakes.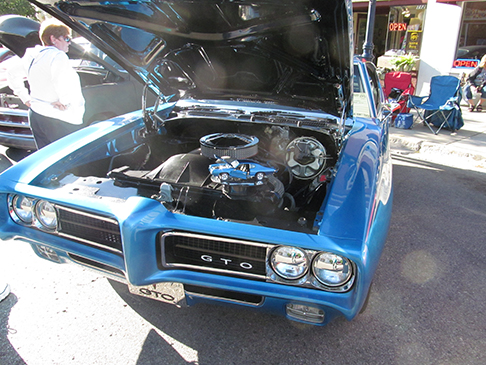 GTO with model of GTO under the hood
Folks in the mid-west are into collectibles as evidenced by the large number of flea markets and antique malls in Michigan communities. But there's another thing you won't find in a shop that Michiganians also collect: old cars. Beginning in June and continuing through to Labor Day, there are any number of gatherings where people strut their wheels, and share stories of their obsession with four-wheel bliss.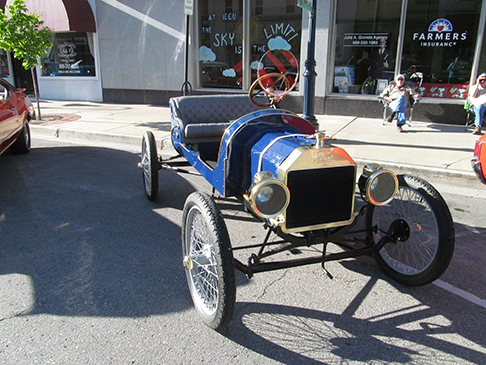 Old open car with small round windscreen
Since 2005 Back to the Bricks has sponsored public exhibitions and cruises of collector cars. Founded in Flint by Al Hatch to celebrate restoration of Flint's brick street, the festival has grown to a five-day event that includes a quarter-million spectators and tens of thousands of old cars.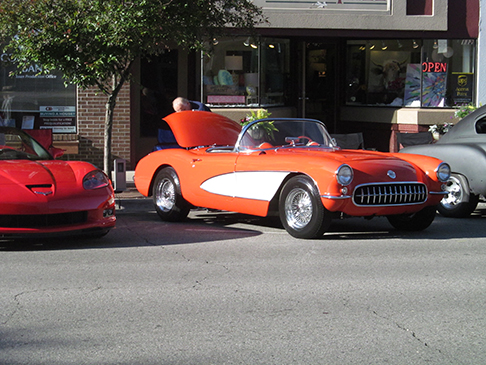 1953 Corvette
I attended a satellite event in Mt. Pleasant, Michigan earlier this year. Participants were still arriving at 8am on a bright July morning when I snapped these photos. The breadth of vehicles spans the century, with a heavy concentration of vehicles from the '50s and '60s, but also including cars and trucks from much earlier in the century.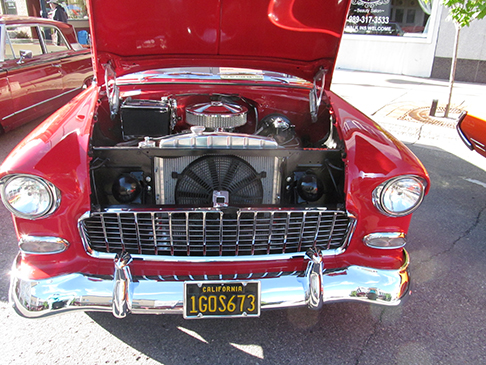 1955 two-tone Chevy 210
Camaraderie among collectors is strong, and attention to detail is universal. I observed people polishing their chrome, and even shining engine parts. It made me wonder whether the owners put everything into one vehicle, or collected many, building the garage space this would require to provide safe storage for their prizes.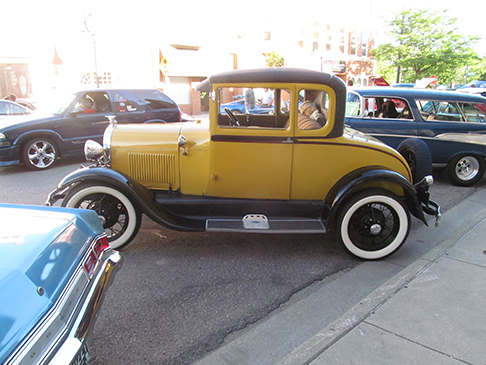 A spiffy Model T coupe
Although it has faltered recently— Flint was once HQ to Buick and home to 80,000 GM jobs— the auto industry has been good to Michigan. In honor of this history, an Automotive Pioneers Statue Fund was established to erect memorials to the founders of Flint's automotive history. To date, portrait statues of Louis Chevrolet, David Buick, and William C. Durant have been publicly installed in the Bricks Statue Plaza, with more to follow at Bishop International Airport and other Flint venues, including one of labor leader Walter P. Reuther.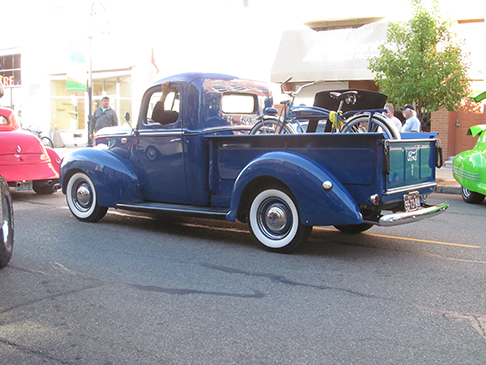 1940s Ford Pickup
Given the difficulties Flint has faced recently, it is great to see this effort being made to preserve its proud design history. One can only hope that, like the phoenix, Flint will one day rise again from the bricks.
David Stairs is the founding editor of the Design-Altruism-Project