David Stairs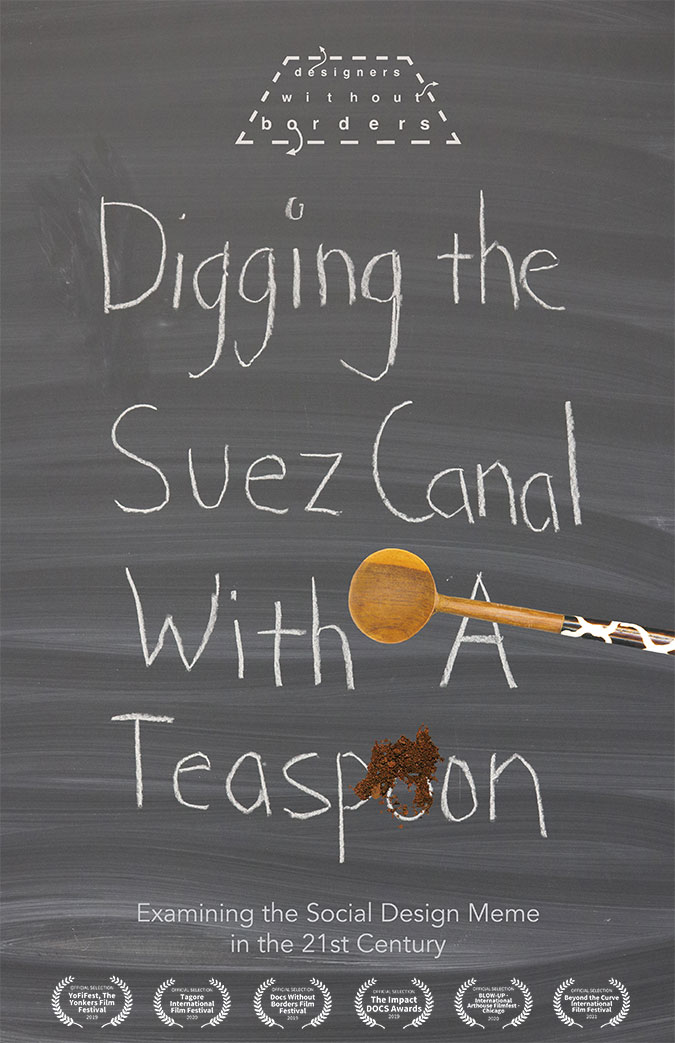 In 2014 my program hosted a campus visit by the popular and likeable Stefan Sagmeister. Since I made the arrangements for his talk, and chauffered him from and back to the airport, we had plenty of time to visit. I told him his royalty for the visit was payback for the Sappi grant he helped adjudicate for me and my partner in 2003 and, despite the fact he did not know me at the time, I considered it a debt repaid.
Stefan had turned down an earlier invitation to talk in 2011. It was just after he'd returned from his "sabbatical" in Bali, and he wanted to get his studio back up and running. This time around, he was hard at work on his Happy Film and needed cash to feed the ever-growing monster.
As we chatted it came out that Stefan knew Gary Hustwit, the maker of design documentaries, and had asked him for advice. Sagmeister admitted that film making was more challenging than he'd imagined, a thing he'd not been trained for, and he felt he needed all the help he could get. As it turned out, I had an idea for a film, and I too needed advice. I asked Stefan for Gary's email.
My exchange with Hustwit was brief and to the point. I asked him if he had ever considered making a film about social design. He admitted he had not, but that it was a good idea. I asked him if he'd consider taking it on and he said, "I'm over my head with other projects. Why don't you do it?" Thus began a three-year 50,000-mile sojourn to do a thing I'd "not been trained for."
Luckily, I struck gold early. Eric Limarenko, the resident videographer and film faculty member in my college, was pushing up against his tenure decision, and willing to be my tech partner. Eric, who got his masters degree at SCAD, worked in industry for the Home Shopping Network, and not only knew all the potential production pitfalls, but is a bonafide genius with Adobe Premier. He would be invaluable in post-production, but also was a guiding light in the technical aspects of interview recording.
Next I needed a cast. I thought of the many people I've met in the "social design space" over the past twenty years, and decided who I most wanted to participate. Unbelievably, everyone I asked agreed, even a few people who did not end up in the film, so next I set about developing an outline, and a series of questions specific to each participant. I didn't want to make a traditional film praising the greatness and potential of design— social design is much too complex for a simplistic treatment. I wanted a balanced presentation, one that discussed the topic warts and all.
In 2016 I applied for and was granted sabbatical leave for the next year, so Eric and I began our travels. We visited the indefatigable Wes Janz in Muncie, where he was finishing a 22 year career teaching architecture at Ball State, and Victor Margolin, before he and his wife Sylvia left their long-time home in Chicago to move to D.C. Early in 2017 John Thackara and Arvind Loydaya visited Michigan, and we captured them there. Then, in June/July of 2017 we made a swing up the West Coast interviewing Arden Stern, the amazing Elizabeth Chin, and Garland Kirkpatrick in L.A. and Emily Pilloton in Berkeley at her Girls Garage.
In September 2017 I left for a tour of Europe, Africa, and India with my youngest son Lucien, who was on a gap year. With Luco as my assistant, we collected interviews from Sumandro Chattapadahay in Delhi and the immensely talented Tasos Calantsis in Pretoria, as well as valuable "B reel" footage. Finally, long after our return, I interviewed Liz Ogbu at her home in Oakland summer of 2018 to complete the collection.
It would be an understatement to say that spending time with such an array of brilliant people was a blessing. It's also a cliche to say that boiling many hours of conversation down into 70 minutes of amazing statements was an often painful process. I mean, with so many pearls scattered on the cutting room floor, one has to wonder whether he made the right decisions.
Six months later, after endless edits and betas, after quality circles, and last-minute changes, the finished product is available at Vimeo. In his 2015 book, Design, When Everybody Designs, Ezio Manzini, the Italian philosopher of design, describes the twentieth century as the period when design involved itself with technology. He predicts that the twenty-first will be the century of social design.
Digging the Suez Canal With a Teaspoon is the first serious cinematic attempt to define this social design century. I think it is true to its subject. I hope you'll agree.
David Stairs is the founding editor of the Design-Altruism-Project