David Stairs
I first met Evelyn Nambooze as a shy, pretty girl of thirteen in 2006 in a partly finished building near Bombo, Uganda when I served lunch to her and some other kids at James Lutwama's place. James and I had been friends since he'd first approached me outside my apartment at Makerere University in 2001 hoping to collaborate.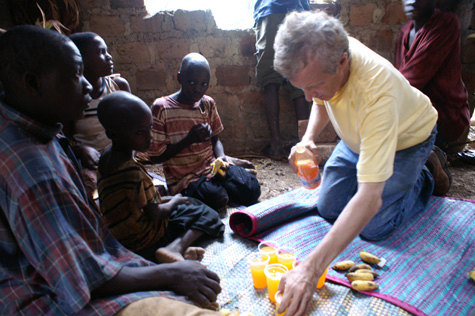 Serving lunch at Arcadia Valley in 2006
James has been active in rebuilding schools and developing the economy of the hard-hit Luwero triangle since the end of the Ugandan civil war of the 1980s which brought Yoweri Museveni to power. I'll never forget the day he drove me to one of the mass graves in the area, now a local shrine. The caretaker asked me if I wanted to peep inside and take a photo, but I demurred. As many as 300,000 people died in the area between 1980 and 1986, one of Africa's infamous killing grounds. Now, halfway through the first decade of the new millennium, James was attempting to support orphans, children of war and AIDS, by paying their school fees so they would not become statistics of poverty. Evelyn was one of these kids.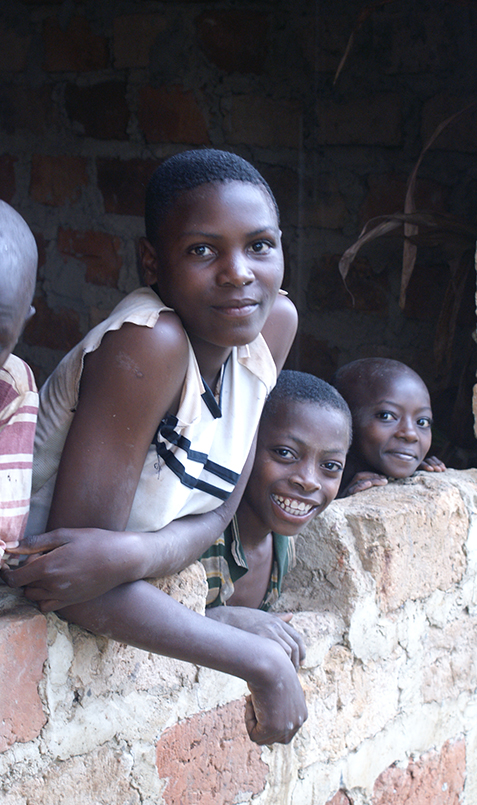 Evelyn Nambooze in 2006 photo by Christian Stairs
Although he was educated at Kyambogo University as a teacher, James Lutwama had another skill. On four acres of rich bottom land he had named Arcadia Valley Lutwama cultivated a successful farm and exhibition garden. With the proceeds of his labor, he was not only supporting victims of war and disease, he was also teaching them the secrets of Mendellian genetics and successful plant husbandry. Over the years, some of these kids dropped out of school and stopped attending James' sessions. As his own family grew, James also found himself distracted by the responsibilities of fatherhood. Eventually, one young man made it through university and became active in local politics. And then it was Evelyn's turn.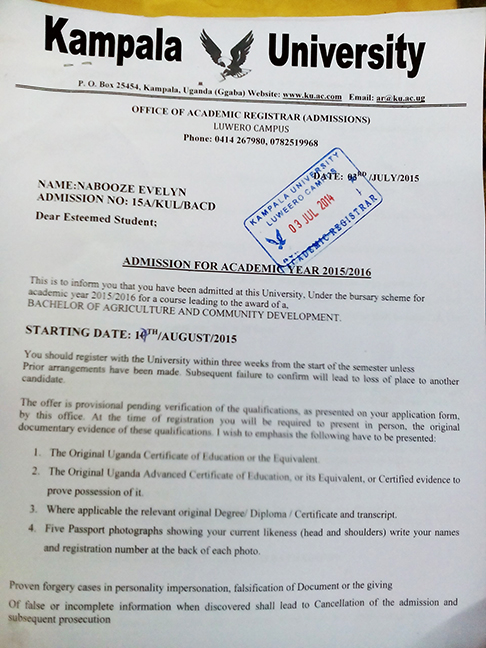 Evelyn had demonstrated an interest in agriculture. Ugandans attend secondary school from ages 14 to 20. Having successfully completed her "A" levels, or advanced secondary courses, Evelyn was accepted into the Bachelor of Agriculture and Community Development at Kampala University. Unfortunately, the money she was counting on for tuition was lost in a failed harvest and depressed prices for certain cash crops. It looked as though Evelyn might not be able to realize her dreams of continuing her education and giving back to her community. This set me thinking about American students. I know that lots of Americans work their way through college, and many worry about how they will manage to pay for it. But just as many seem more concerned about whether they will be able to upgrade to the latest version of their smart phone or FitBit, or to acquire a copy of that new video game release. In other words, our worries about how to manage our affluence can seem frivolous when compared to those of a poor-but-promising young woman from Luwero.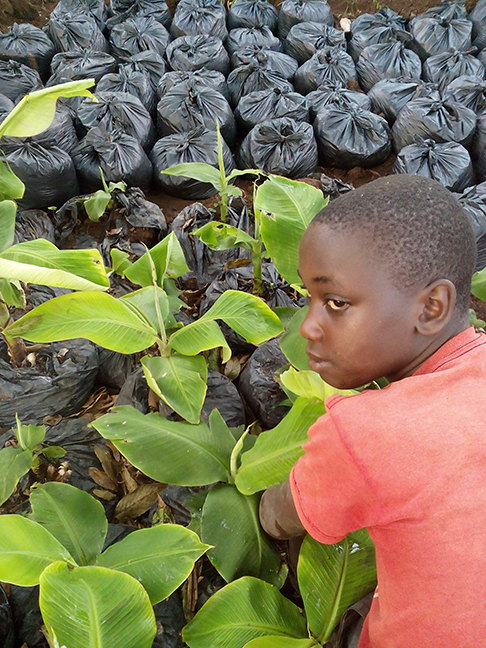 Evelyn with banana corms
Designers Without Borders will be supporting Evelyn for at least one semester of her college career, just as we did at lunch all those years ago. $500 is not a large sum, in fact the entire eight-semester degree only costs $4000. But that amount, although 22 times less expensive than a degree at an American college or university, can seem insurmountable to a young Ugandan student. If anyone reading this would like to help Evelyn accomplish her goal, please contact DWB through this site.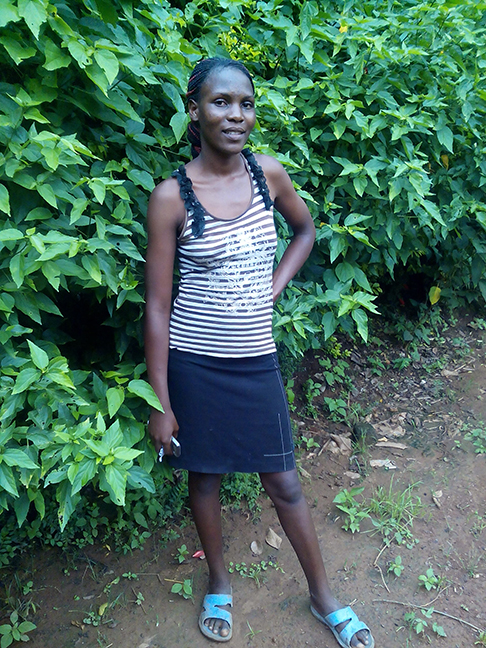 Evelyn today
David Stairs is the founding editor of Design-Altruism-Project.