David Stairs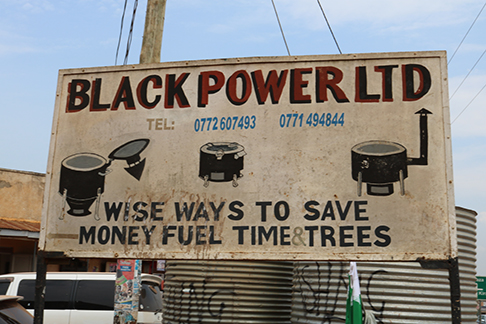 When we speak of malls today Americans generally mean the air-conditioned, all-inclusive mega-mall with its food court and full-service-everything. But when I was a kid growing up in upstate New York such things didn't exist, or, if they were being developed in cold places like Southdale Center (1956) we didn't know about it. Of course, the idea of an indoor galleria was not new. The Galleria Vittorio Emanuele II, arguably the modern world's first mall, was constructed in the 1860s in Milan, Italy.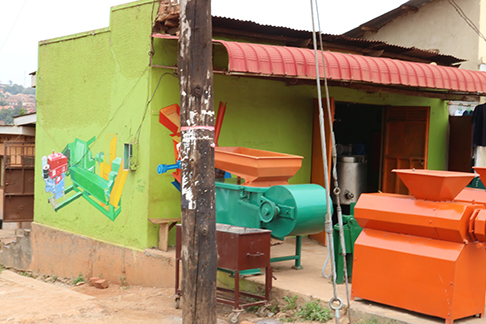 Agricultural equipment dealer
In those early days of American mall culture, the retail core of most communities was still "downtown," in the heart of the historic city. The suburban malls that were developed were of the now degraded ilk known as strip malls. The strip malls I knew in my youth had names like Shoppingtown, or Northern Lights. They were cold open plazas, exposed to the wicked Central New York winter winds. One walked in and out of stores much like one would do downtown. The only difference was that these malls, though more conveniently located near suburbs and along traffic arterials, always housed a store chains' secondary branch. The anchor tenants were predictably second-rate.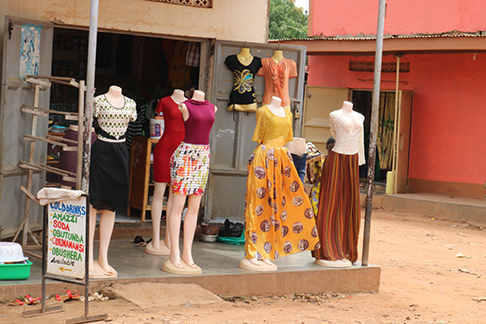 High fashion on the roadside
That didn't stop us from spending our hard-earned dollars on trinkets and gee-gaws when we did our annual Christmas shopping. I remember WT Grants (defunct 1976) and FW Woolworths (defunct 1997) both having stores at my nearby strip mall. In those days the day after Thanksgiving was not yet marketed as Black Friday, and Small Business Saturday, Buy Nothing Sunday, and Cyber Monday were merely dreams yet undreamed by the minions of Madison Avenue.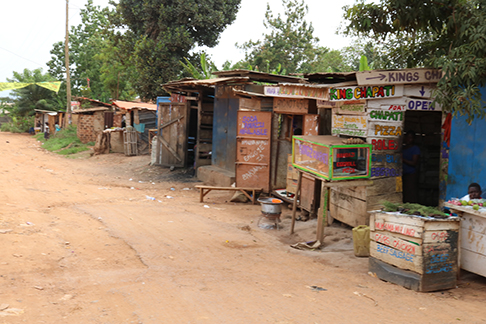 As roadside businesses multiply, people build series of wooden sheds…
The idea of a row of roadside stalls or shops is a very common notion. In Uganda, roadside real estate is competed for by everyone from taxi drivers to ladies selling sweet potatoes. When a roadside retailer becomes more formal, their presentation will grow from a table to a stall to a kiosk, eventually resulting in a wooden shed. The next step is a row of sheds, and then we're on the way to the strip mall concept.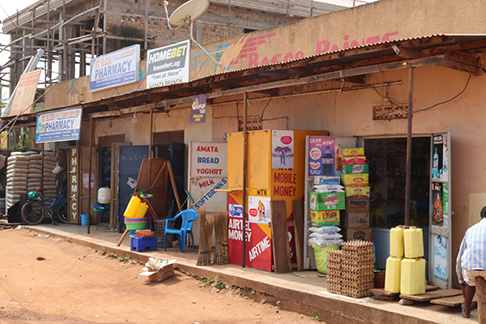 …which give way to brick and cement stalls
As business thrives at certain locations ambitious developers adopt more serious materials. At this point the strip becomes a block of brick stalls with attached security doors, similar to pull-down security screens common in today's indoor malls. When I lived in India such indoor malls were crowded on weekends with middle class families coming to window shop, eat fast food, and visit the cinema.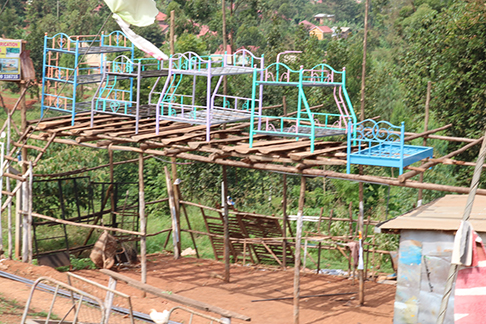 As long as people walk along roads and have something to sell there will be strip malls. Indoor air-conditioned malls, like the Acacia Mall, situated in Kampala's fashionable Kololo neighborhood, are far too pricey for most Ugandans, who prefer to trade with local, known vendors. Ugandan roadside markets will continue to offer everything from dresses to lumber, vegetables to agricultural equipment, overstuffed chairs to cinder blocks. What Americans go to Walmart for can easily be found in all its bright gaudy variety at the Ugandan roadside bazaar.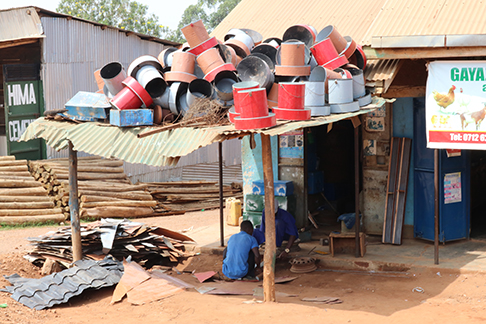 David Stairs is the founding editor of the Design-Altruism-Project