David Stairs
Economic growth is one of those hot-button issues politicians are always promising to support. In fact, almost the surest way to a failed career in politics is to preside over an economic downturn.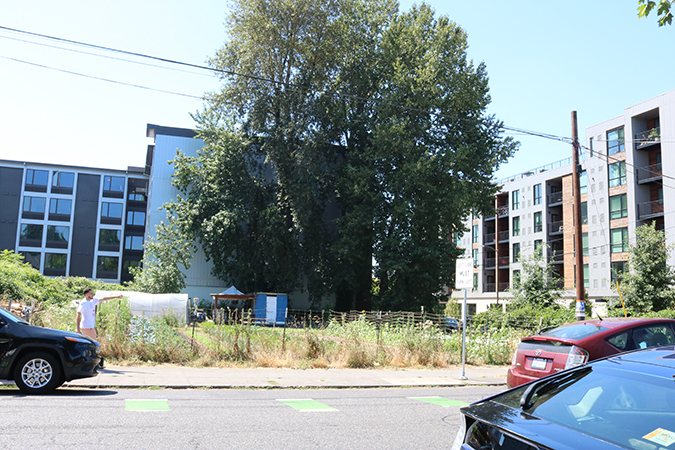 This land in NE Portland won't be empty for long
Cities on America's west coast are currently participating in the economic boom of many regions bordering on the Pacific rim, with its fluid flows of cash back and forth across the pond. One of the topics of conversation among people in San Francisco and Portland is the high cost of rents and real estate in general. In the early '80s I rented a two-bedroom flat in San Francisco's Mission district for $475/month. With rental rooms now going for $1800 apiece, and apartments at $3200 per month, I'm feeling like a vestige from the Dark Ages.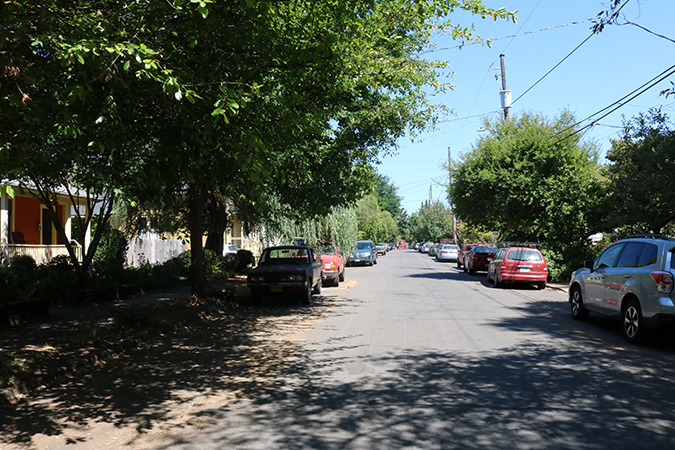 There aren't enough parking spots on NE Thompson Street since not every home has a driveway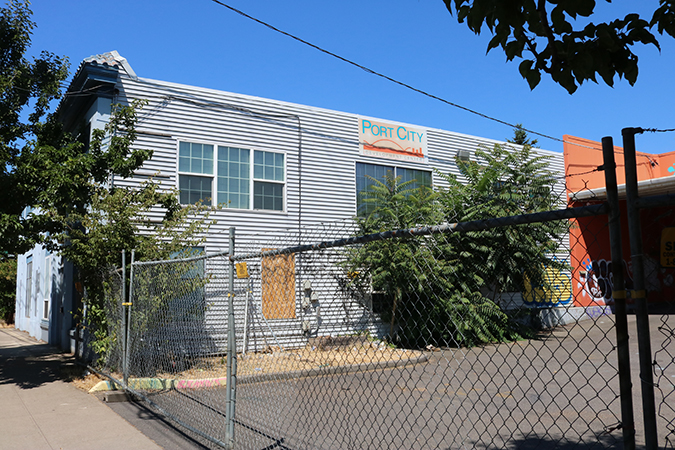 But developers plan to replace these corner structures with a 90 unit complex and 40 parking places
My children reside in the Boise-Elliot neighborhood of Portland, just north of the Rose Quarter where the Blazers play. In this neighborhood, developers definitely seem to be in the drivers' seat. Parking on NE Thompson Street is crowded already since not every home comes equipped with a driveway. Now it seems developers have purchased the land at the west end of the street that used to house city social services, and are planning to erect 90 condo units but only provide parking for 40. Apparently, the notion is that many of these new residents will either bike or utilize public transit. But locals are not convinced. The neighborhood association is rallying residents in an effort to either block construction, or demand the city require a realistic parking plan.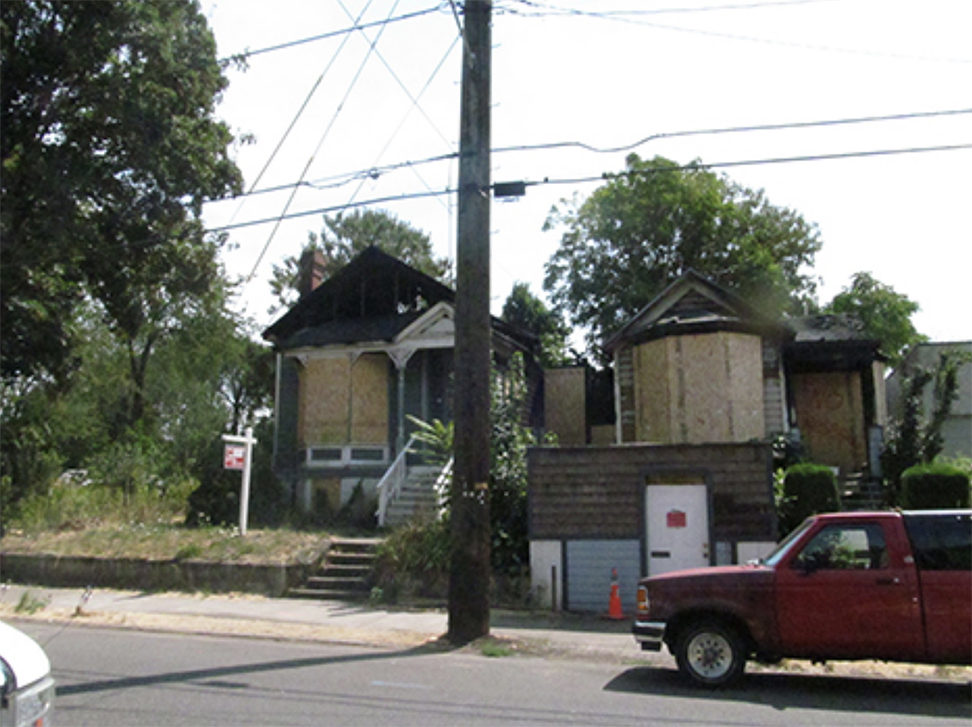 In 2014 these burned properties were for sale…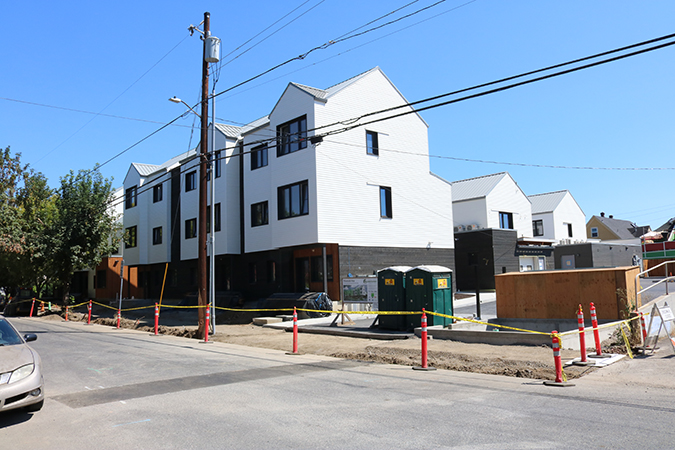 …Now they're a large apartment complex
The inroads of encroaching condos are everywhere to be found. Four years ago I reported that side-by-side houses on a nearby street had burned in a fire. Today their former lot is the site of a large condo project. Replacing two-story single-family frame houses with four and five story 100 unit condos is not sustainable for a residential neighborhood. Often the prices of such condo units are so inflated that it insures the property will remain a tax write-off for years to come.

One wonders just how "intelligent" such projects actually are
This does not appear to trouble city commissioners who, are either in developer's pockets or are in on the project themselves. Cities are primarily concerned with increasing the tax base; quality of life issues often take a back seat. The irony is that Portland is regularly referred to as one of America's "most livable" cities. Yet Portland suffers the same pains as Hong Kong or Jakarta when it comes to rapid development, with a huge and growing disparity between the haves and have-nots.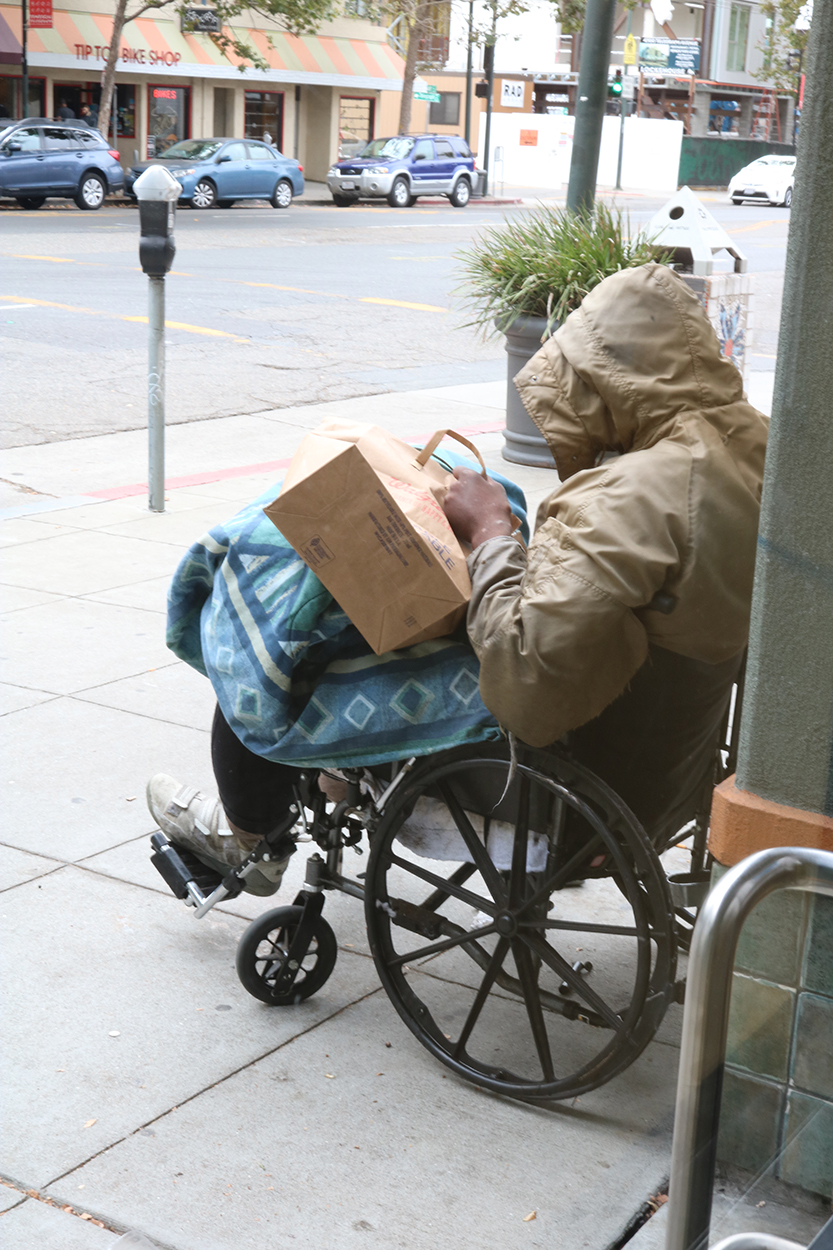 One of the most shocking sights in west coast cities is the number of people living on the streets. The depravity of living in a cardboard box while literally billions are invested in nearby high-end development projects is a crime beyond reckoning for an affluent society.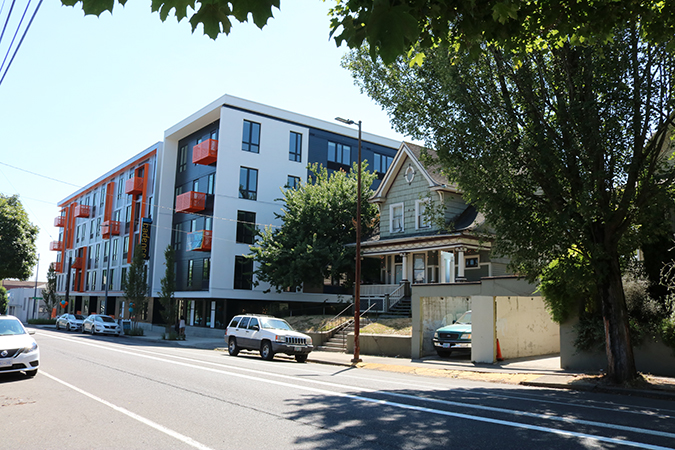 Frame housing must share frontage with multistory high-rise condo development
As long as our primary philosophy is grounded in some capitalist social-Darwinian fantasy, we will continue to allow developers to run roughshod over neighborhoods while the unemployed sleep under highway viaducts. An enlightened society would spend less time championing terra-forming redevelopment, and more time planning for socially equitable housing for all.
David Stairs is the founding editor of the Design-Altruism-Project